What's on at The Surprise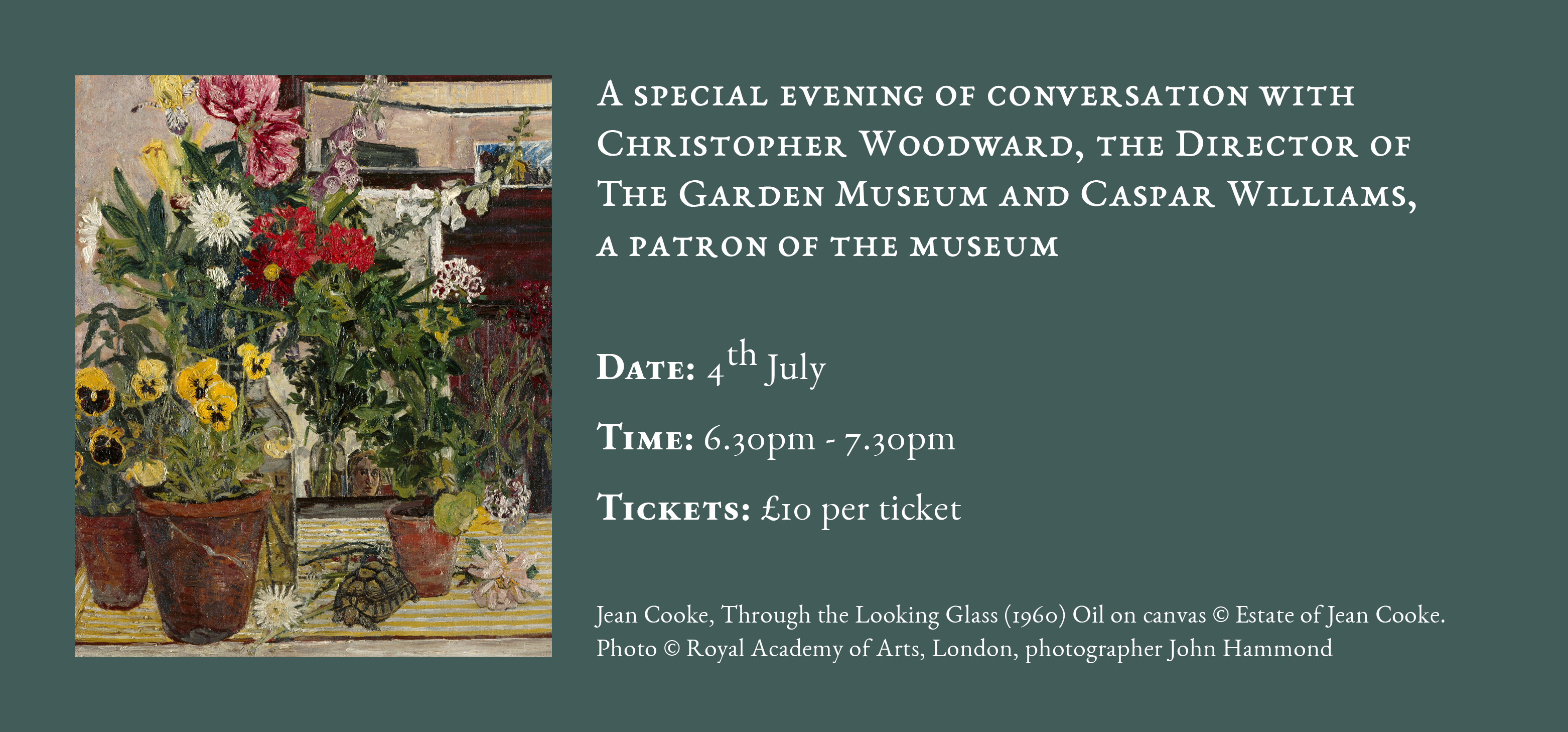 Tue 04 Jul 2023
An evening with the Director and a Patron of The Garden Museum, London
This event has now ended
Please join us for a special evening of conversation with Christopher Woodward, the Director of The Garden Museum and Caspar Williams, a patron of the museum.
The talk will focus on the extraordinary work that Christopher has done whilst being director of the Garden Museum, including hit exhibitions such as 'Derek Jarman: My Gardens Boundaries are the Horizon' and 'Lucian Freud: Plant Portraits'. The museum, which sits in the reconstructed St Mary in Lambeth Church, is Britain's only institution solely devoted to the art, history and the design of gardens. 
Christopher will also discuss Benton End, the former home and school of the artist Cedric Morris which has recently been donated to the Museum by the Pinchbeck Charitable Trust, and the award winning 'Nurture Landscape' garden at this year's Chelsea Flower Show. 
Christopher and Caspar will also discuss the question: is there a new generation of artists engaging with flowers and gardens as a subject?
Date: Tuesday 4th July
Time: 6.30pm – 7.30pm
Address: The Hamilton Room, The Surprise Pub, 6 Christchurch Terrace, London, SW3 4AJ
Tickets: £10 per ticket
To book a table for dinner after the talk, please visit the website or call us on 020 3837 4600. 
TICKETS