What's on at The Surprise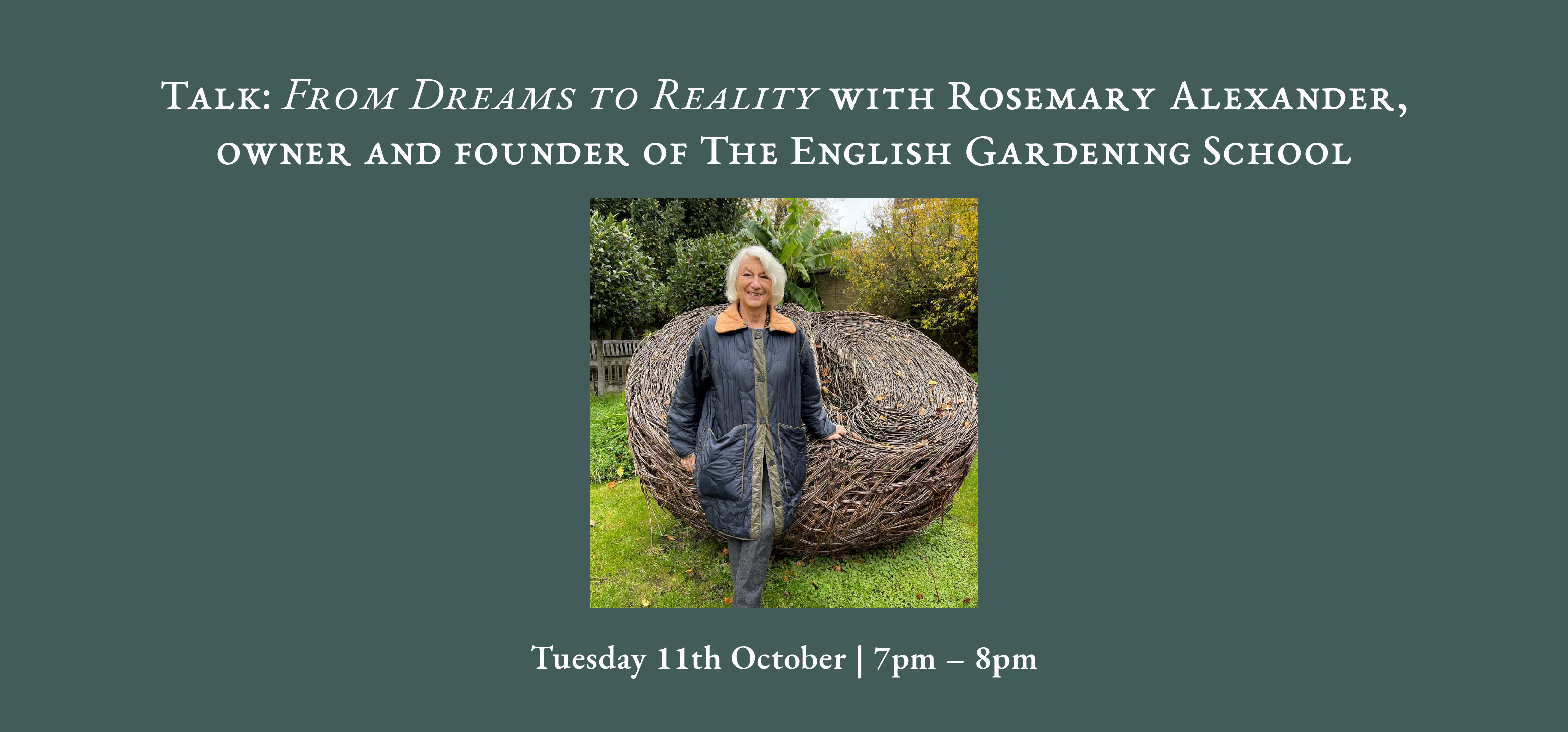 Tue 11 Oct 2022
Talk: From dreams to reality by Rosemary Alexander, Founder of The English Gardening School
This event has now ended
Rosemary Alexander, founder, owner and Principal of The English Gardening School is an experienced designer and a trained landscape architect. She has been awarded the Veitch Memorial Medal by RHS in recognition of services given in the advancement of the science and practice of horticulture. She lectures throughout the UK and internationally and was tenant of the National Trust property Stoneacre in Kent.
She is the author of several books in 10 languages, most recently the 3rd edition of The Essential Garden Design Workbook (Timber Press), a regular judge at all RHS shows and other international shows.
Rosemary opens her own garden regularly for NGS which is often featured in most gardening magazines.
TICKETS